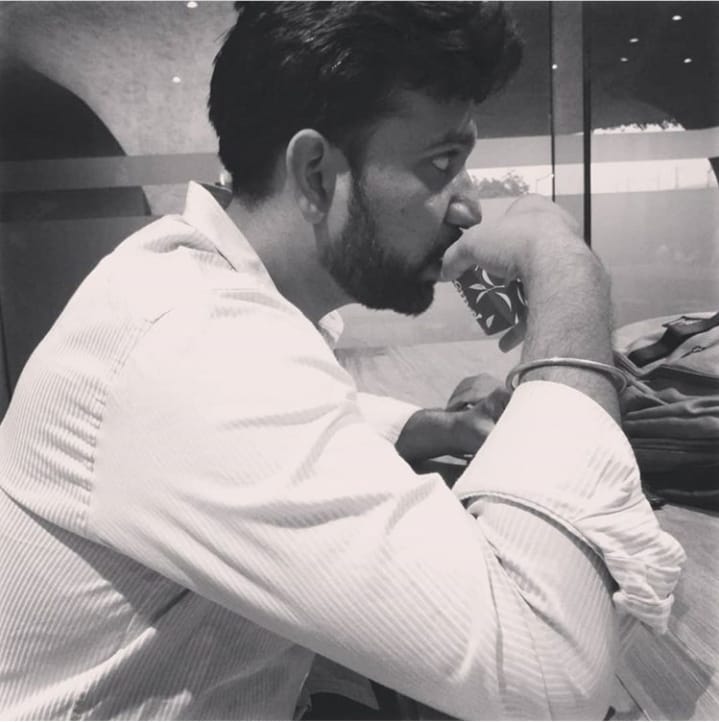 Kumar Agrawal
It was an amazing journey with you Varsha, You're a great listener and a mentor.
I'm doing great in my life, all thanks to you. I'll recommend others to do a session with you, so that they can see the right path they need to move on.
 I have learnt to be positive always in my life and see everything in my life through a different angle. There could be hurdles in my life, but overcoming them what makes you stronger and fulfilled in your life.
Apurva Sharma
Best thing I've done
Varsha is a fantastic life coach. Her gentle style and support have helped me tremendously. I would not have believed so much positive change was possible before I started my sessions. With a combination of insight, patience and humour, Varsha guided me through the coaching process. With the work on values she helped me understand and lay foundation for future choices. Her steady practical suggestions and step by step weekly action plan helped me move forward and prepare better for major transition in my life.
She gave me a new perspective about situation and people around me, which developed a great sense of calmness and mental peace.
I'd whole heartedly recommend Varsha for her tailored and practical advice and coaching which not only produced instant results but has also provided me with numerous tools to continue to achieve my objectives in future.
Prerna
I clearly remember the day when Varsha came to my home, 3 years ago.. It was totally unexpected. I met and just opened my heart in front of her. Not because I wanted something but my heart was piled up with unlimited emotions.
And after that definitely my life started changing. Today it has completely changed. This change is only due to Varsha's constant coaching and limitless efforts. I am not exaggerating, but her calmness, way of understanding and guidance got my life on track.
The most important is I have started living in present and left my past. I have forgotten the bad things happened in past. This has helped me to become a positive person.  I am confident, happy, clear in thoughts and content.  This 'changed me' not only benefited me but my family, friends and whoever comes in contact with me. I feel enthusiastic and lovely about life. This has saved my relations and family from breaking.
No words to thank Varsha . She is a miracle happened to me. God bless her with health, happiness and lots of success. I know she will change the lives of many more like me.
'Better to light a candle than to curse the darkness'.
Jaswinder Singh
Having used the typical tricks-of-the-trade to manage a better work-life balance, become self-disciplined, invest in healthy habits & relationships etc., we were still struggling to make a meaningful progress on these aspects. While we had a perception that "Life coaching" stuff was just a gimmick/propaganda, we were strongly recommended by Maninder's sister to have a word with Varsha. We went without much expectations – just to oblige the sister.
The best part of this connect with Varsha was that there were no prescriptions, no orders, no gyaan; we just had a good friendly conversation. It is only when we reflect back today, we realize that she had gently sown a seed – a seed that over last ~3 months has sprouted into multiple branches, effectively helping us become more self-aware, replace the anxious thoughts with better mental conditioning, re-initiate the long-lost sense of physical well-being etc. Our relationships with own family as well as on work front have improved and the best part is, we have graduated from just "staying together" to "living together"!
Having experienced the positive changes ourselves, we would strongly recommend Varsha as a coach who has the skills, temperament and human-connect to re-introduce one to the best person that lies within ourself!
Hemant Agarwal
I am 30-year-old software professional. I got to know about Varsha through a friend. I was looking for improving my confidence. While confidence level improved, I also got clarity on things like how to prioritise things and how to handle my emotions. I learnt to resolve conflicts.
With improved confidence I started taking actions which I would otherwise avoid and procrastinate.
I will recommend Varsha's life coaching, as she puts lot of time and efforts in her clients. She never gives and that helps you to achieve your goals.